In the search of an optimal budget-to-final-product ratio, we adopted a motion-comic approach. The style, while completely removed from the in-game design, compliments it and builds on top of the game's already distinct atmosphere.
We also added a tons of mustache... just in case!
"Marko: Beyond Brave" is a 2D side-scrolling adventure based in the Bulgarian folklore universe that instantly captured our hearts. When we got the opportunity to work on the in-game cinematics, we just couldn't say no!

The game, which is based on a fairytale we've all grown up with, needed that special spice to put the cherry on top of its already great design.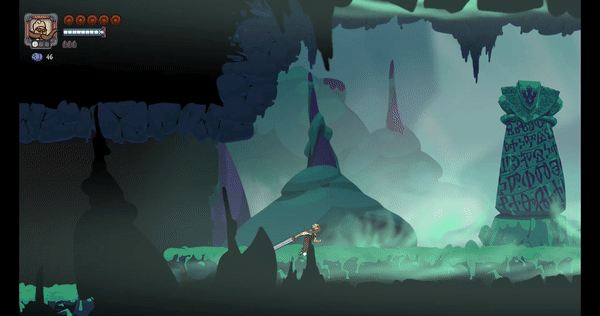 The animatic phase is just as important for the pipeline as it would have been were we to do fully blown 2D animation.
​
The blocking, composition and even stylized movement we planned in the pre-vis stage, all transferred well into the production phase with minimal delays and changes.
​
This is the power of good pre-production.
Intentionally straying away from the in-game designs, we decided to work with talent that is fully unaware of Bulgarian folk aesthetics. We needed fresh eyes.
​
All the illustration was done by Marko Por, a talented artist out of Slovenia who totally understood the assignment. Marko's renditions of the game's levels and characters gave the visuals a distinct, almost melancholic look that feels straight out of a fairytale.
​
And the captivating score behind the picture fell into the skillful hands of Yavor Pachovski. Yavor, also the game's OST composer, hit it out of the park with a mixture of traditional Bulgarian choirs, strings and percussions.

The result - an atmosphere that transcends the medium.
​